After missing out on this local event to me for the last 7 years I decided to try and get back up to it again , a descision I don't regret! (I normally visit Pickering instead)
Upon entering the rally field it descided to start spitting with rain so we thought we should walk around the various stalls that were present just in case it started tipping it down (Im not a big fan of this type if thing, the shops that is!).  Once the rain had cleared we moved on to the main field away from the stalls and towards the vintage fairground. A fine example of rides where present including a cakewalk, gallopers, big wheel,  chair-o-planes, dodgems and other side stalls, a good display with none of this modern crap you get at the large rallies.
I noted previously as we entered this area the Burrell Scenic Showmand Road Locomotive #3888 'General Gough' standing proud next to it's Organ generating so I wandered over to it for some photo's, I believe this is the first time they have had a Scenic attend this event! I have seen this engine many time but I'm allways impressed at the way it's presented, a lot of hard work must go into keeping this engine the way it is today!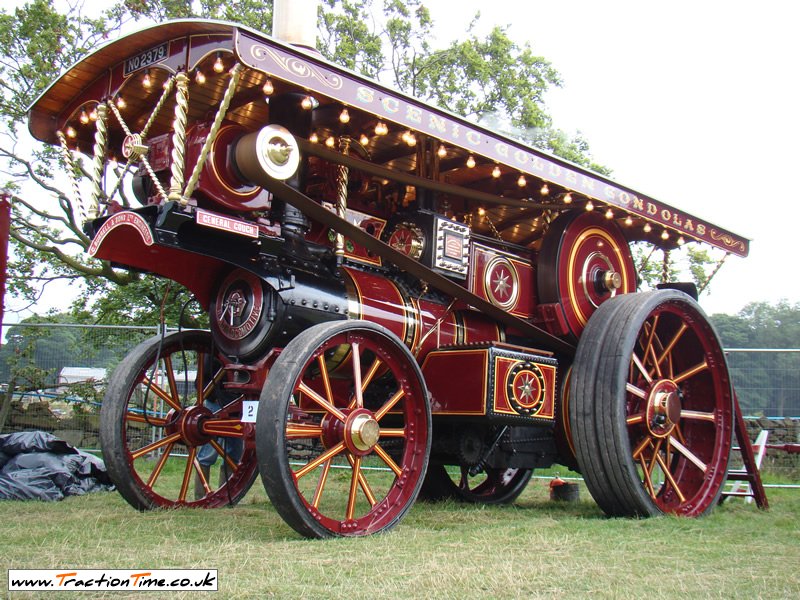 1921 Burrell Scenic Showmans Road Locomotive (NO2379)
General Gough 8nhp Engine No 3888 
We (the family) then after having a bite to eat descided to split up so off I trotted with my camera in hand to find some more steam while the wife and my daughter went off to spend some more money!
I made it as far as the main arena where J.C Balls and Co had the dancing diggers on display, this distacted me for a short while then I remebered I was here for the steam so off I went on my way again only to be greeted by two large Fowler Ploughing Engines amongst a few other exhibits.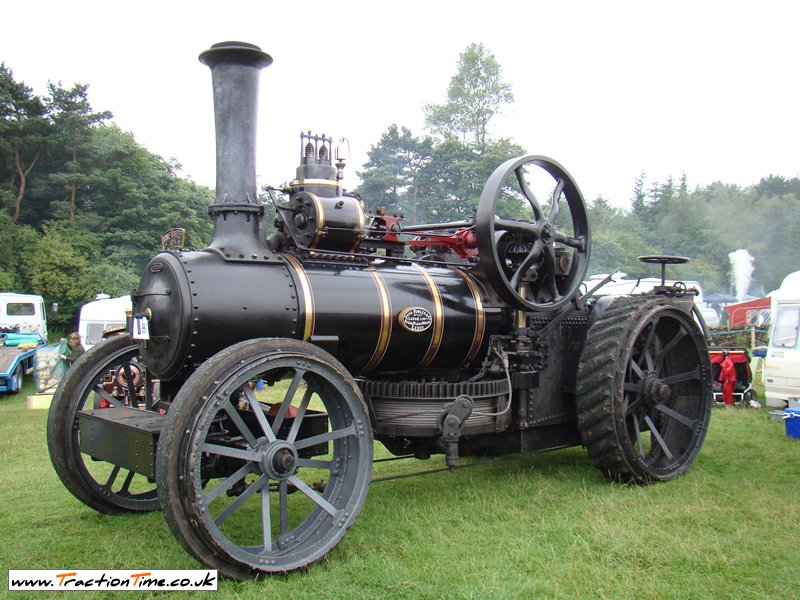 1875 Fowler Ploughing Engine (AL8345)
The Chief 14nhp Engine No 2528
1920 Fowler BB1 Ploughing Engine (CT4177)
Tiger 16nhp Engine No 15441
After clicking away in this area for a short while with my camera I descided to make my way up to the top of the hill to see the rest of the remaining steam exhibits. Up the hill I walked with the Cranes and Diggers to my left and the vintage Motorcycles to my right!  Upon arrival at the top the remaing steam were all neatly layed out in two lines facing each other with the 'Willi Cut-it" wood sawing demo in between them which was being powered by Hildary, A Ruston Proctor Traction Engine.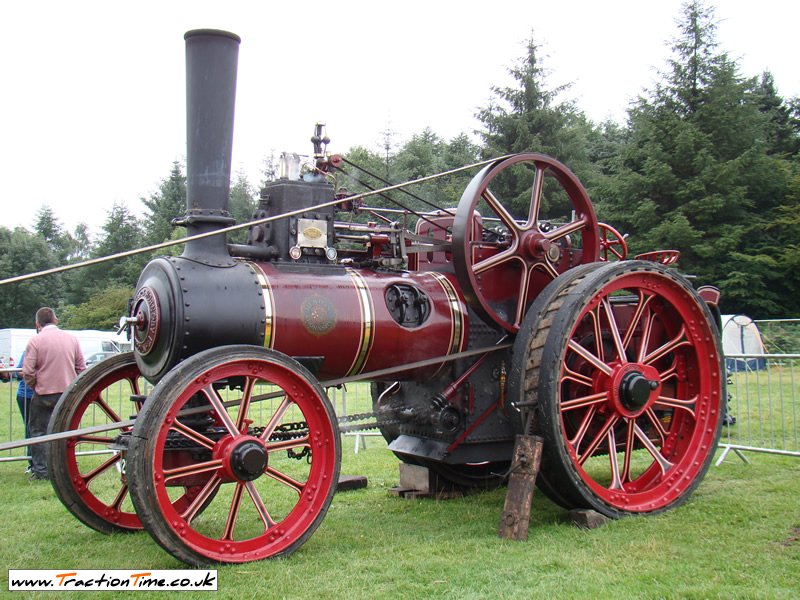 1922 Ruston & Hornsby Traction Engine (DO2953)
Hildary 7nhp Engine No 115100
After browsing and photographing the Tractors, Rollers and Loco's (Photo's available in our Photo Gallery) I descided to start making my return back down the hill to meet the family.
As usual, I did'nt make a direct route to meet them, instead I wandered back to where the ploughing engine are situated to try and get a few last minute photos. Im pleased I did as I managed to get an image of an engine which was making it's return to the rally field after undergoing extensive restoration.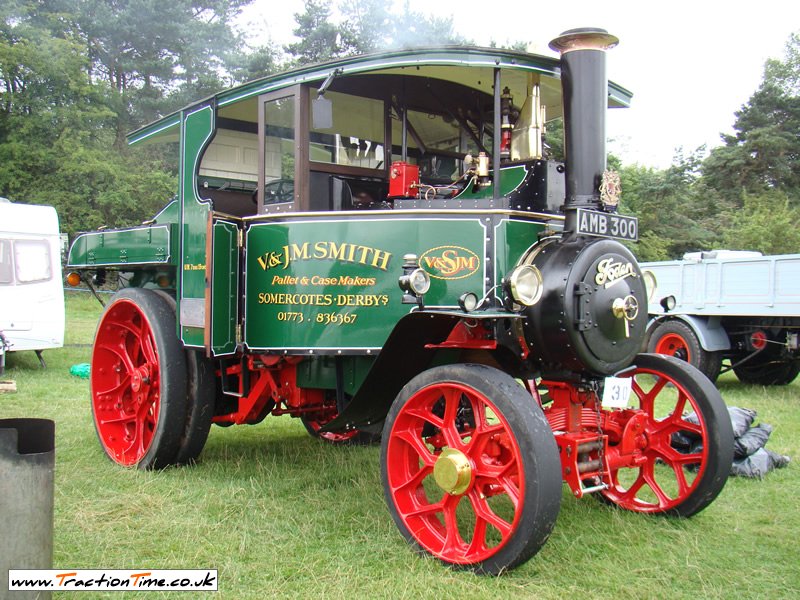 1933 Foden Steam Tractor (AMB 300)
Engine No 14084
All in all it was a very pleasant day and i'm pleased to say I will be returning to this event again next year.